Udaipur to Chittorgarh Taxi Service
Mateshwari Tours offers Udaipur to Chittorgarh Taxi for our visitors who wish to travel to Chittorgarh. by taxi. We have wide range of Sedan Cars, SUV Cars, Tempo Traveler in Udaipur. taxi fare from Udaipur to Chittorgarh starts from Rs.8 per km (small car) and the fare chart for other cabs on this page is mentioned below.
Chittorgarh is located in the Indian state of Rajasthan and is still one of the least searched wonders of India. Built in the 7th century by the Guhilot kings and abandoned in 1568 after long confiscation by Akbar, the Chittorgarh Fort is now also a UNESCO World Heritage Site.
The bravery is flowing in the aura of Rajasthan and it is the place which is compact with great stories of loyalty and courage. When talking about courage, there is no other place than Chittorgarh which suited the word "Bravery" the most. Chittorgarh Fort is the largest fort in India. The fort is also known as Chittor and was the capital of Mewar and named after Chittrangad Maurya. The most striking marvel of the city is Chittorgarh Fort famous for the Jauhar that Rani Padmini experienced during an attack, the Chittorgarh Fort has seen a lot of courageous fights. This stronghold is the biggest one in India and draws in traveler in tons consistently. This place abducts your mind as you wander around its gorgeous vicinity, exploring its famous attractions.
How can I go from Udaipur to Chittorgarh by Taxi?
If you want the fastest route, you can take the train from Udaipur railway station. taking it About 2.30 hours to reach Chittorgarh Station and if you want to travel by taxi from Udaipur. You can hire a taxi from Udaipur to Chittorgarh Taxi at a Mateshwari Tours.
Its Depends on the customer situation, Taxi provides time flexibility at any time to travel and train cannot provide time flexibility you have reach on Train time.
Udaipur to Chittorgarh Taxi Fare
| S.NO. | PARTICULARS | AMAZE, ETITOS, SWIFT (A/C) | INNOVA (A/C) | TEMPO TRAVELLER (10+1) (12+1) (14+1) |
| --- | --- | --- | --- | --- |
| 1. | UDAIPUR TO AIRPORT DROP | 700 | 1000 | 1850 |
| 2. | AIRPORT PICKUP TO UDAIPUR | 750 | 1050 | 1850 |
| 3. | 4HRS. CITY TOUR | 1000 | 1450 | 2000 |
| 4. | 8HRS. CITY TOUR | 1600 | 2200 | 3500 |
| 5. | UDAIPUR TO MANSOON PALACE | 800 | 1000 | 2000 |
| 6. | UDAIPUR TO NATHDWARA EKLING JI (5HRS) | 1450 | 1850 | 4000 |
| 7. | UDAIPUR TO NATHDWARA,EKLING JI,HALDIGHATI (8HRS) | 2100 | 2800 | 4500 |
| 8. | UDAIPUR TO KUMBHALGRH (8HRS) | 2100 | 2700 | 5400 |
| 9. | UDAIPUR TO RANKPUR(8HRS) | 2150 | 2800 | 5400 |
| 10. | UDAIPUR TO KUMBHALGRH ,RANKPUR(10HRS) | 2400 | 3000 | 5400 |
| 11. | UDAIPUR TO CHITTORGRH (10HRS) | 2400 | 3000 | 5400 |
Popular Places To Visit In Chittorgarh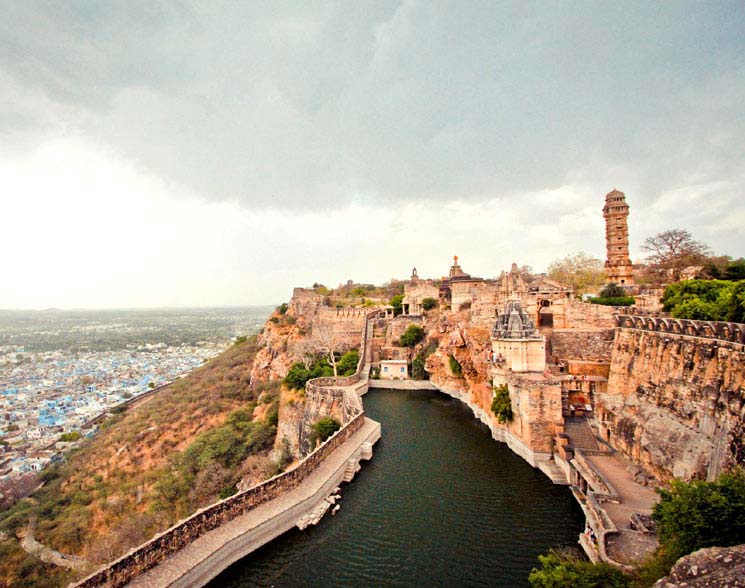 Chittorgarh Fort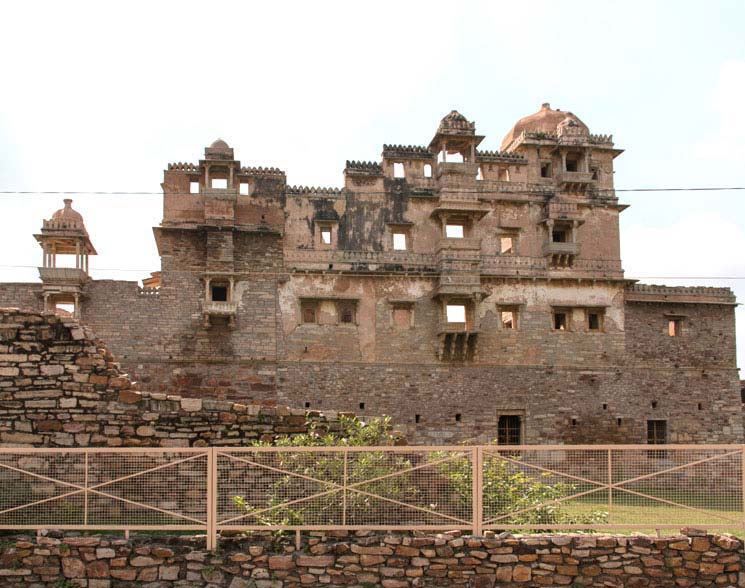 Rana Kumbha Palace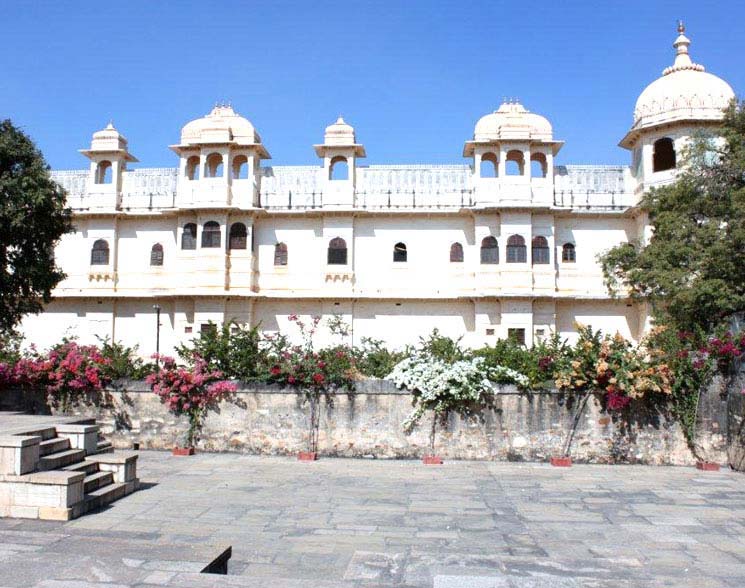 Fateh Prakash Palace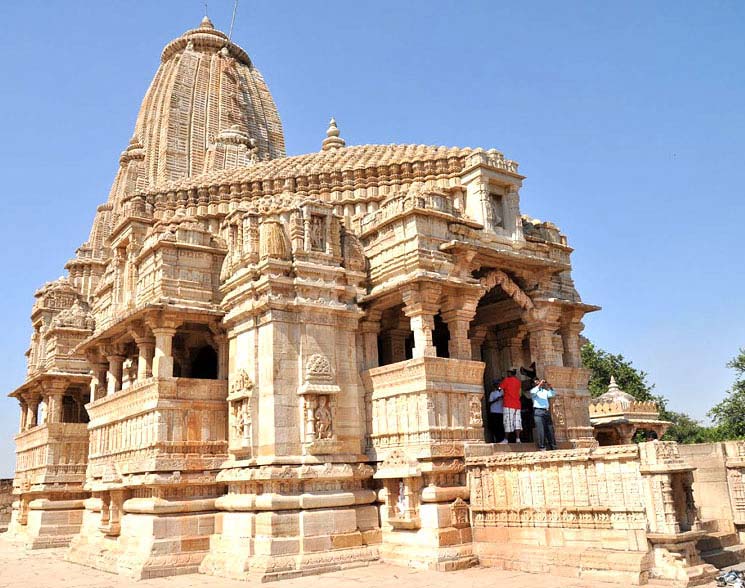 Meera Temple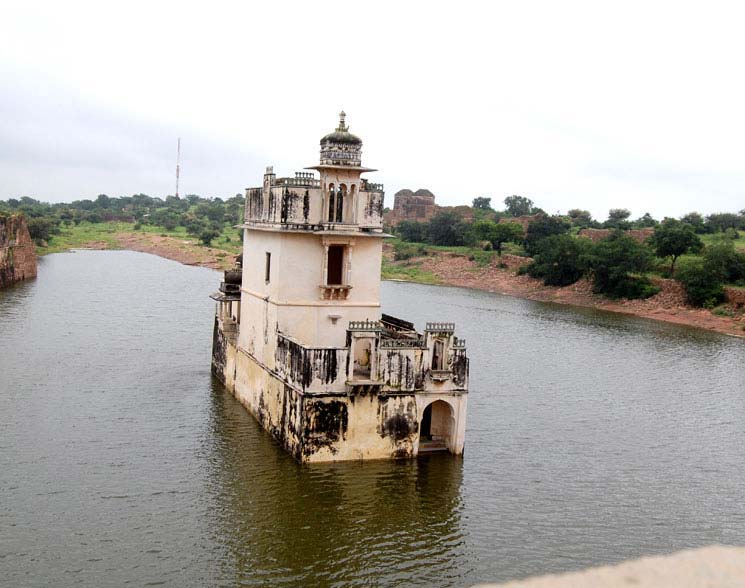 Padmini Palace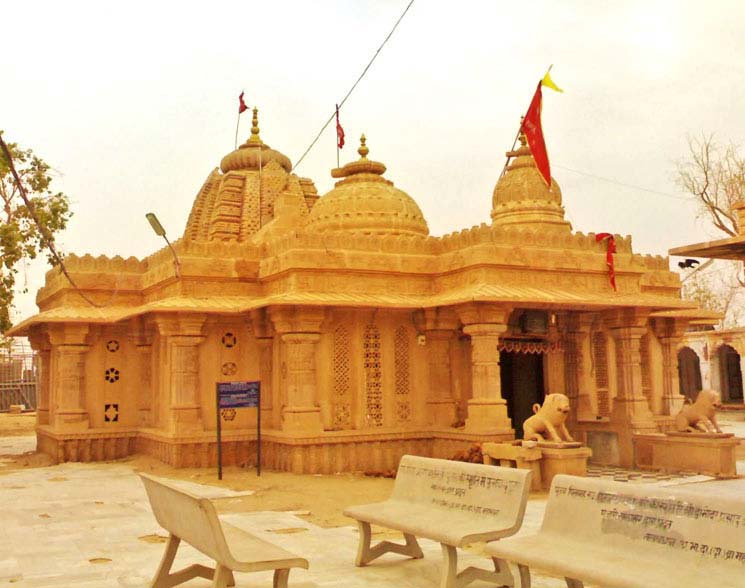 Kalika Mata Temple
How to Reach here

The nearest airport to Chittorgarh is the Maharana Pratap Airport of Udaipur, which is 70 km away from the city. If you are choosing to fly to Maharana Pratap airport, you can find cabs, buses and other transportation from the airport to Chittorgarh, throughout the day. It would take ninety minutes to reach the city from the airport. You can find direct flights from Mumbai, Jodhpur, Bengaluru, Hyderabad, Kolkata, New Delhi.
Chittorgarh is well connected to all the major cities of India. The bus stand of Chittorgarh is located in the mid of the old and new city. There are good bus services Private as well as government available for Delhi, Mumbai, Ahmedabad, Ajmer, Bundi, Kota, Udaipur, and other major cities.
Chittorgarh Railway Station serves the city and lies right by the bank of Gambheri River. It is well connected to other major cities, like Ajmer, Jaipur, Udaipur, Kota, and Delhi. The luxurious Palace on Wheels train stops by there as well. The fort itself is just around 5-6 km away from the railway station.
Get Enquiry Now

"If you would like to get in touch,
I would love to hear from you"
Frequently Asked Questions
How far is Chittorgarh from Udaipur by Mateshwari Tours Taxi?
What is Fare for Udaipur City to Chittorgarh Taxi?
Rs.2400 Charges in Sedan Taxi, Rs,3000 Charges in SUV's Taxi, Rs.5400 Charges in Tempo Traveller
Customer Testimonials
Dhananjaya Singh

The service was excellent and the driver was well mannered and educated. We loved the way they guided us and showed us all the beautiful spots in the city. We highly recommend their service.
anju thomas

We had Prakash ji to our disposal. He took us to Mount Abu and various places in Udaipur- he was punctual, quite informed and was enthusiastic to take us around. He was non interfering, knowledgeable and quite flexible with our plan. We had a great trip. Thankyou!! :)
Manish Dattani

Owner and driver is very good person. One day I book I'm very happy with him. Driver prakash is very good person. Properly guide me.
Alankrita Bari

Mr Pukhraj was a great taxi driver. He was on time and really accomodating too. He drove us to all the right places in town.
Kirti Sharma

Best taxi service matheshwari cab rental My family make a trip of Rajasthan for that we hired matheshwari cab taxi ,that was best experience with taxi driver .Jaipur jodhpur Jaisalmer ,mount and udaipur 7night 8days driver mr.sohan was very good driver of taxi tempu travellor , Gajendra Sharma helped to make our trip most beautiful.