Udaipur to Jaisalmer Taxi Services

Jaisalmer, a state in the western state of Rajasthan, is known as the "Golden City" in the center of the Thar Desert, which is about 800 km from Delhi and the ideal time to visit Jaisalmer is between November and March. This former trading center in the center of the Thar Desert, Jaisalmer has an amazing list of things to do for a memorable getaway from the bustle of the city.
Jaisalmer is a UNESCO Heritage Listed and is known for its rocky and barren landscape with its incredible sand dunes that serve as the basis for many camel safari options that help visitors explore the desert region.
Jaisalmer has a golden charm that attracts many travelers to discover this place full of its rich historical tradition. Every year foreign tourists visit Jaisalmer. The Tourism Department caters to the individual wishes of every tourist walking on the land of Jaisalmer.
Popular Places To Visit In Jaisalmer

Jaisalmer Fort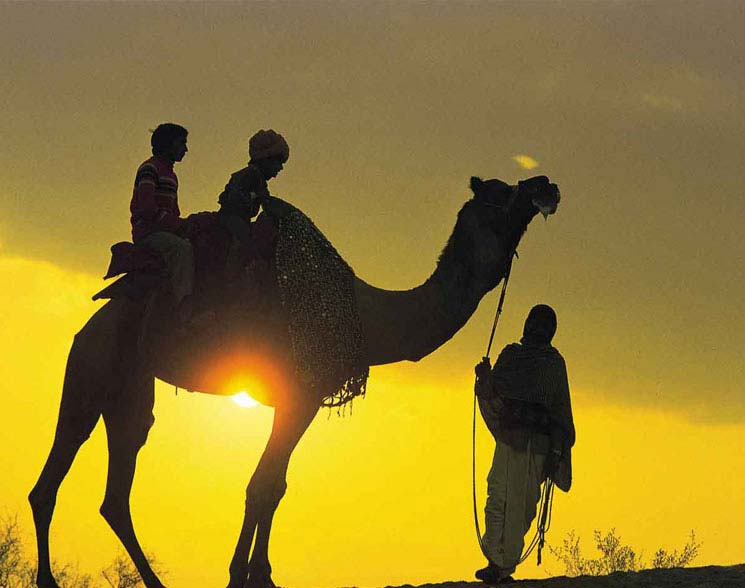 Camel Safari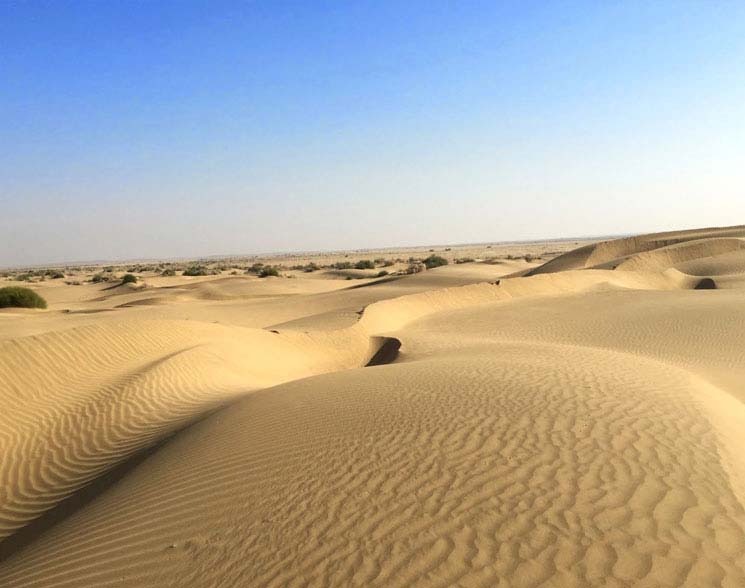 Sam Sand Dunes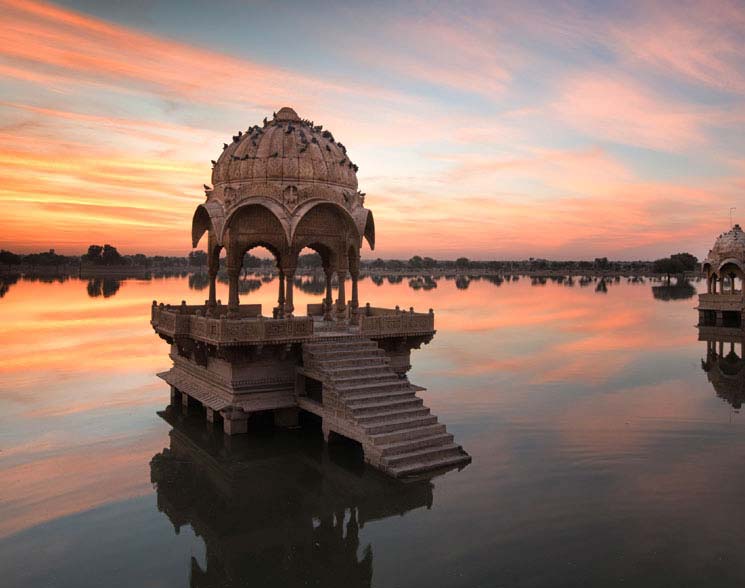 Gadi Sagar Lake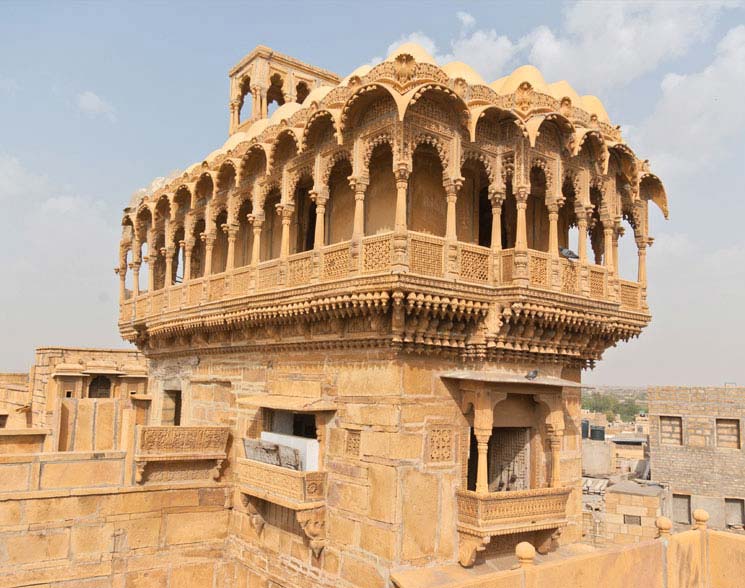 Salim Singh Ki Haveli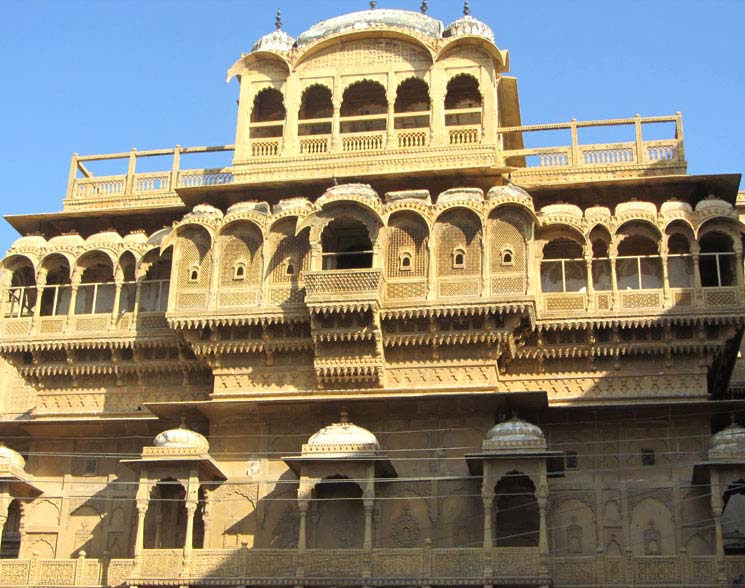 Patwa Ki Haveli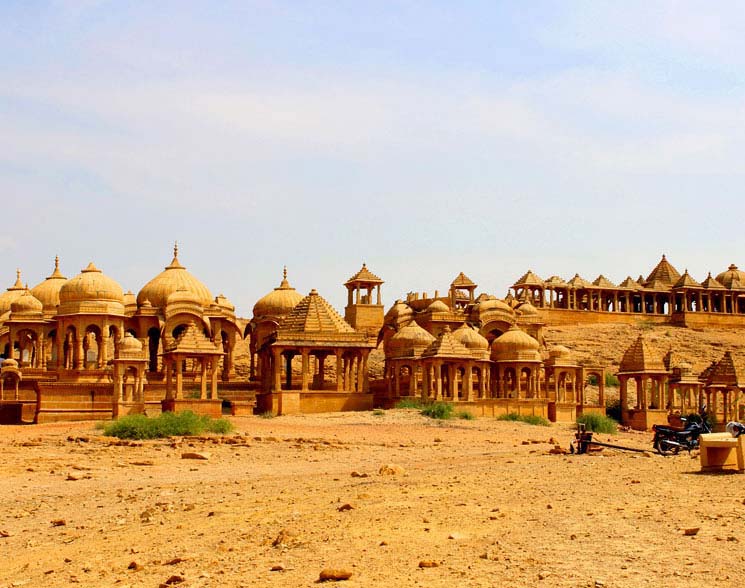 Bada Bagh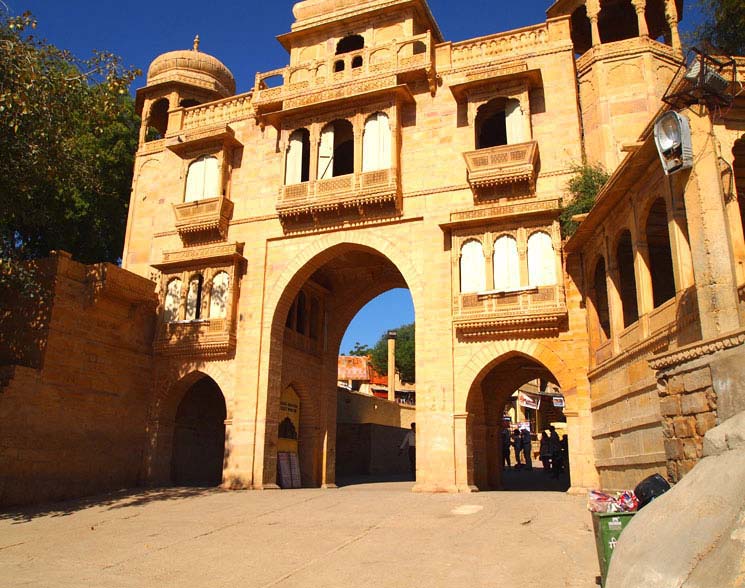 Surya Gate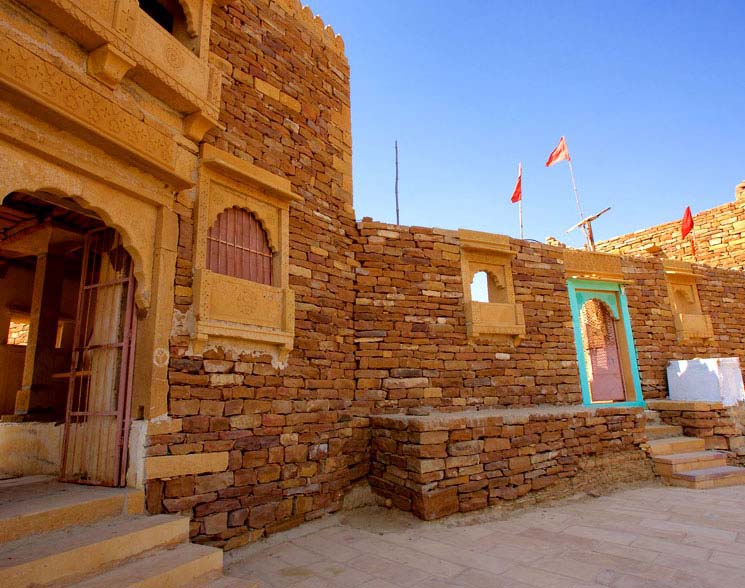 Khaba Fort
Fairs and Festivals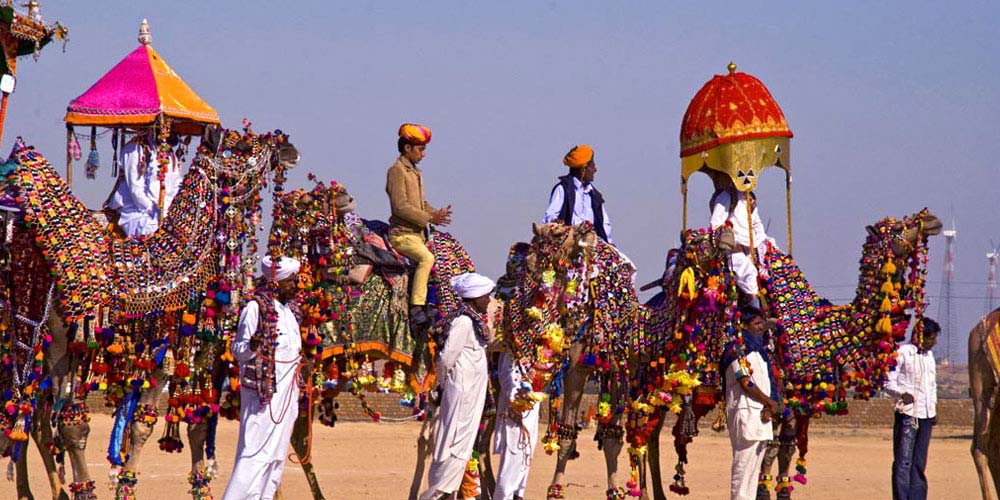 Desert Festival

The Desert Festival is the best place to enjoy rich and colorful Rajasthani folk culture organized by the Department of Tourism around January-February. The main features of the festival are puppeteers, acrobats, camel races, camel polo, folk dances, etc.
What to do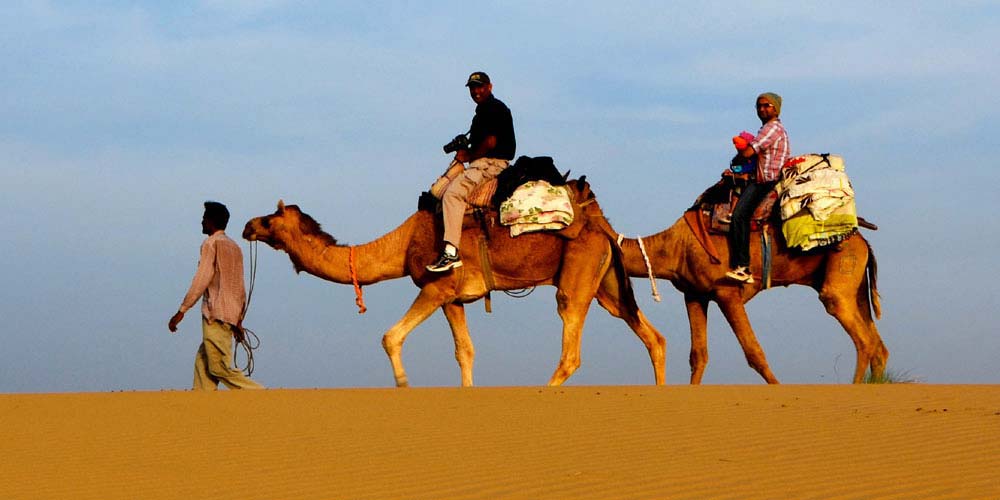 Camel Safari

Get off the beaten track and see Rajasthan in the best way possible with the ship of the desert, the camel. There are a number of trustable tour operators to choose from. You can take a one-day tour or choose to stay overnight in villages. Meals and mineral water is available on most rides.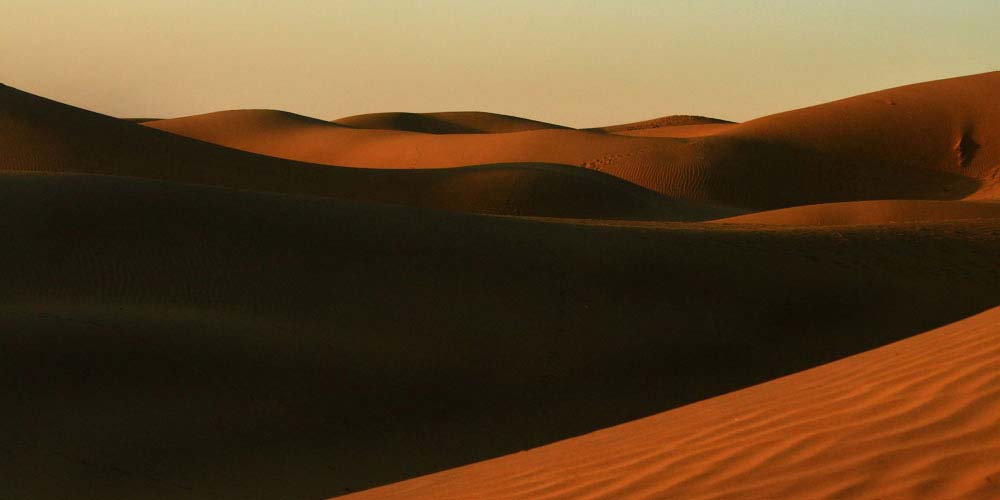 The Dunes of Jaisalmer

Away from the urban chaos and at the center of the splendid Thar Desert, experience Rajasthan in its true essence. Camping under the sparkling skies of Rajasthan treats you to the celestial wonders. Feel the nice sand below your feet and lay back and luxuriate in the showcase of cultural performances.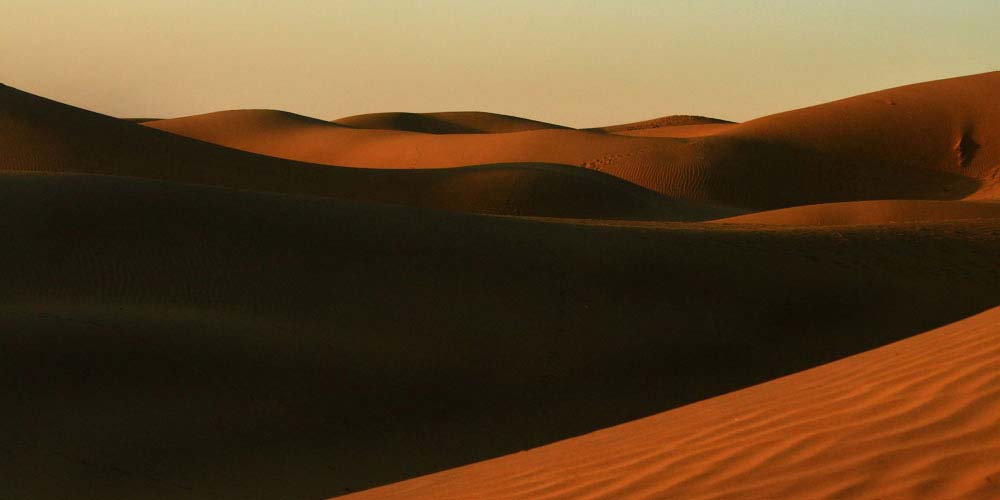 How to Reach here

Jaisalmer Airport is a military airport and supports only chartered flights, hence is sparingly used by travelers. Although air travel is generally not considered an ideal mode of transport for traveling to Jaisalmer, some people do travel by air to save on time.
There are no direct buses from Delhi to Jaisalmer as the 17-18 hour drive is very time-consuming and quite exhausting. You can switch buses in Jaipur from where a state-run sleeper coach operates frequently on a regular basis. Make sure to book tickets in advance as there are limited seats. Some sleeper buses are also available from Jodhpur and Udaipur.
Jaisalmer is well connected with a wide network of trains covering most of the Indian cities like Delhi, Jodhpur, Jaipur, and others. Some of the popular trains are Howrah Jaisalmer Express, Delhi Jaisalmer Express, Jodhpur Jaisalmer Express, and Lalgarh Jaisalmer Special.
Get Enquiry Now

"If you would like to get in touch,
I would love to hear from you"