Udaipur to Pushkar Tour Packages
Pushkar has a magnetism in itself - it is a vastly different place than anywhere else in Rajasthan. It is world famous for its amazing Camel Fair, which takes place in the Hindu month of Kartika.
The town curls around a holy lake said to have appeared when Brahma dropped a lotus flower. It also has one of the world's few Brahma temples. With several bathing ghats and four hundred milky-blue temples, the town typically hums with prayers generating a periodical soundtrack of chanting, drums and gongs, and spiritual songs.
Brahma is the presiding deity in Pushkar and has, amongst a sea of temples, one dedicated to him. The Brahma Temple in Pushkar is unique because there isn't another temple in the world dedicated to him. These points make Pushkar an immensely holy place for pilgrims.Pushkar is an ancient pilgrimage site and number of people come to bathe in the holy water of the lake. The center-piece of Pushkar is a serene place to walk especially during the early evening.
Popular Places To Visit In Pushkar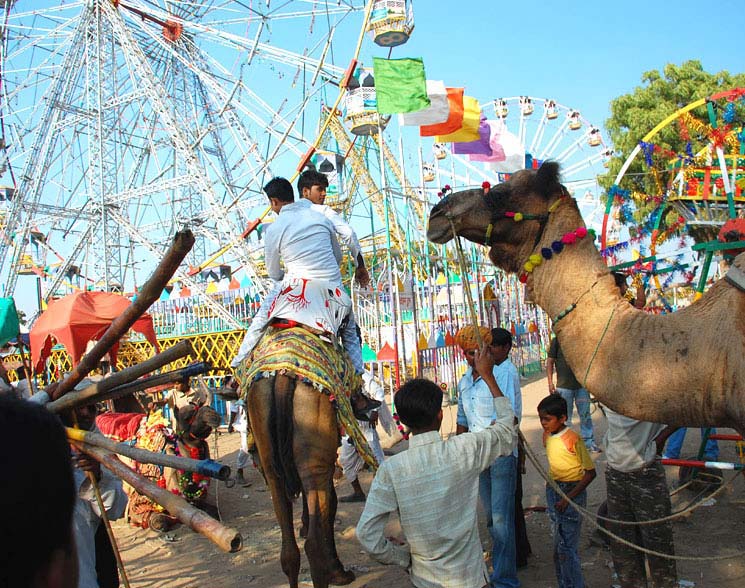 Pushkar Mela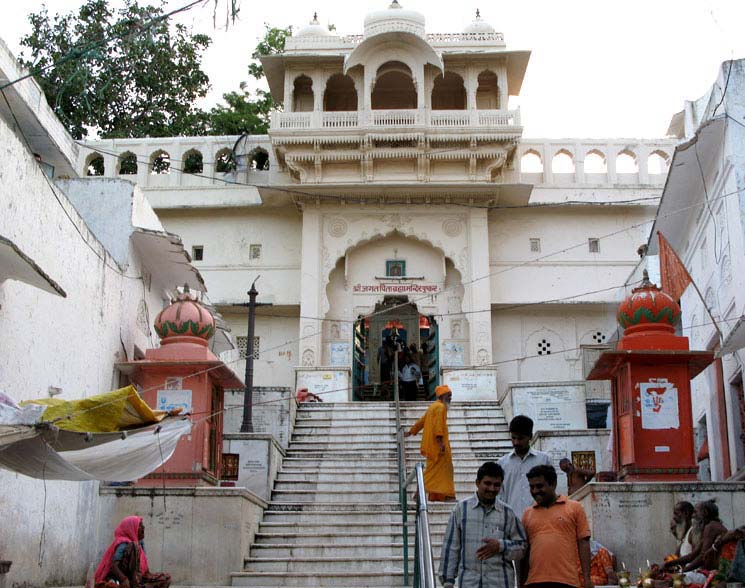 Brahma Temple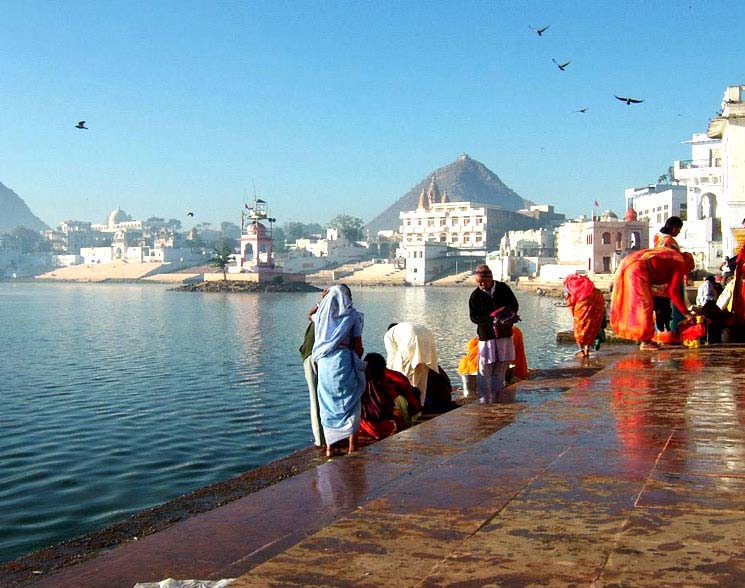 Pushkar Lake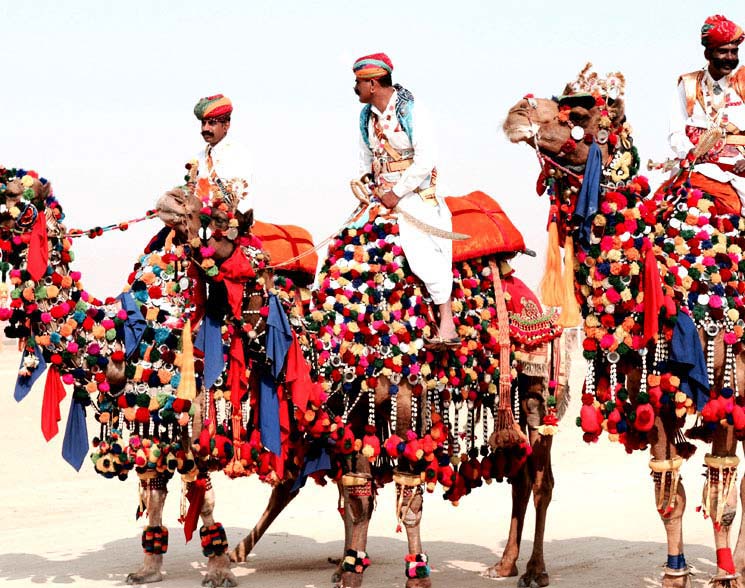 Pushkar Camel Safari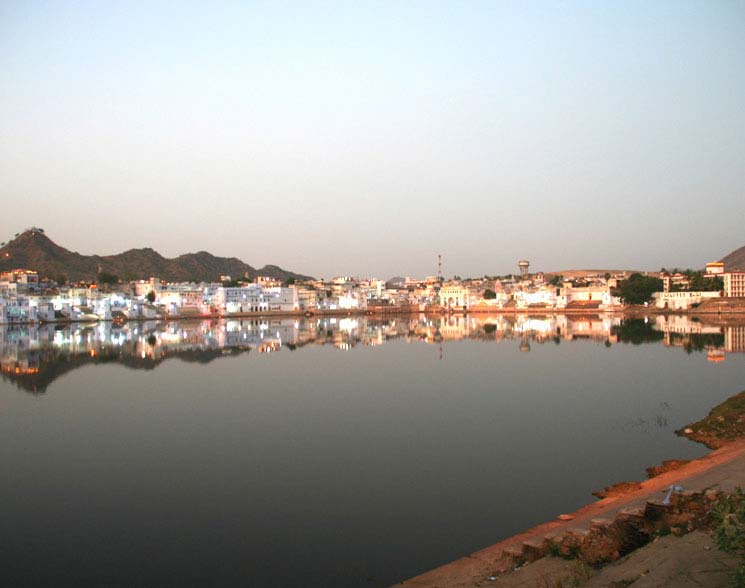 Merta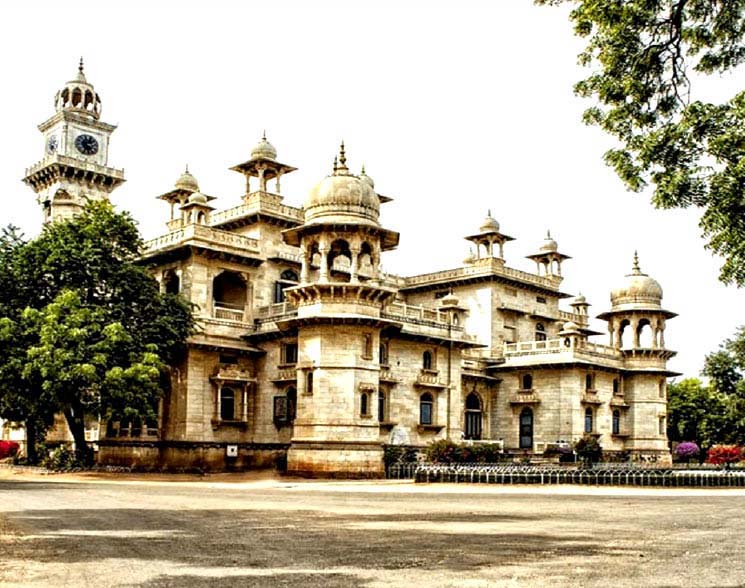 The Man Mahal
Fairs and Festivals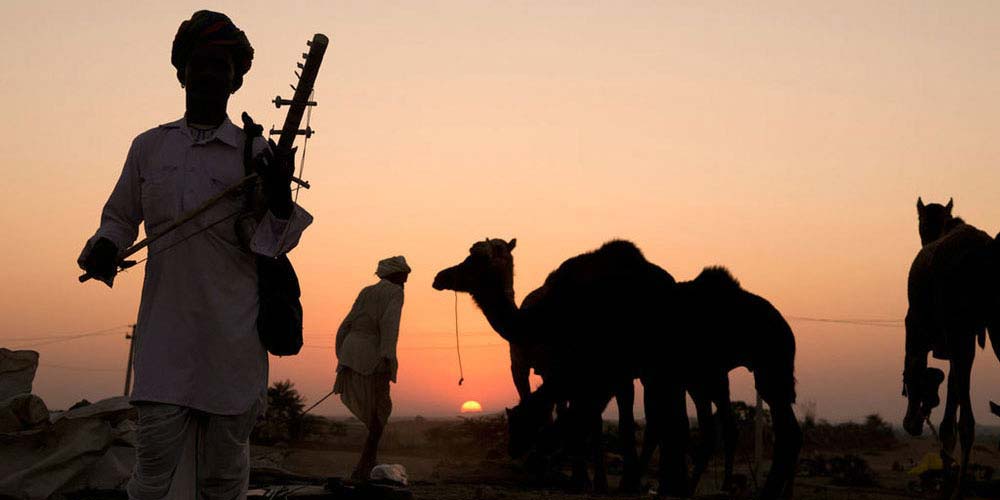 Pushkar Fair

The Pushkar Fair or Pushkar Mela, as it is locally known as, is an annual five-day camel and livestock fair celebrated in the town of Pushkar between the months of October and November. It is one of the world's largest cattle fairs. Apart from the shopping and merchandising of livestock, it has become an important tourist attraction.
What to do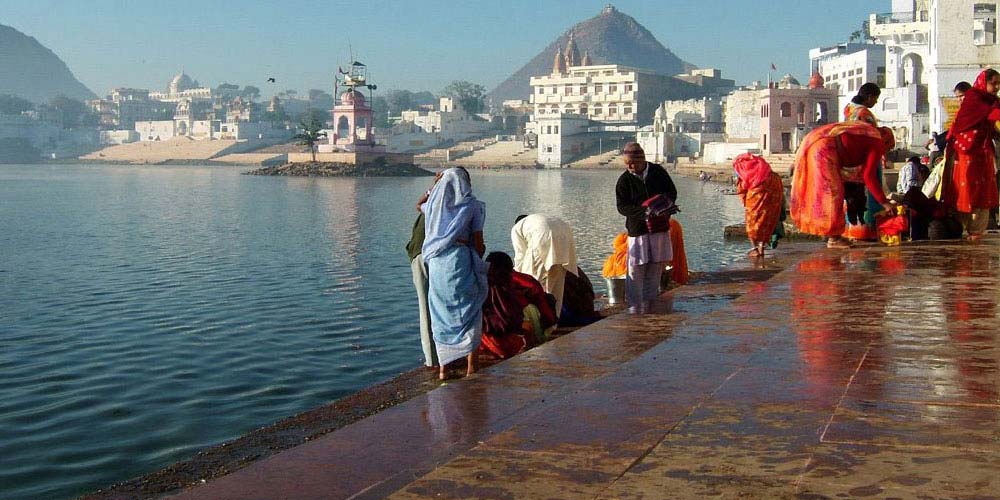 Bathe in Pushkar Lake

Take a dip here because the water is cleaner than the Ganges. But bear in mind that it might not meet water cleanliness standards elsewhere.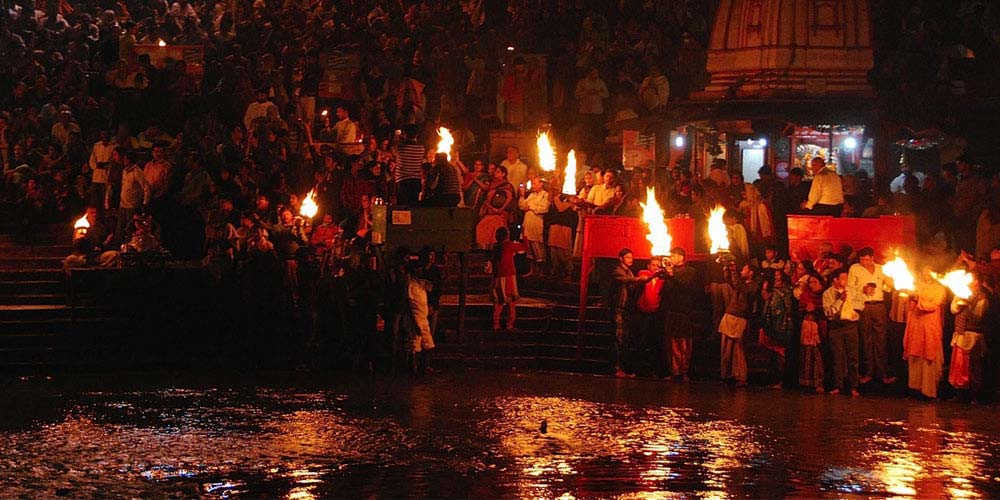 Evening Prayers at Varah Ghat

It doesn't matter if you are a theist or an atheist; the evening aarti at the Varah Ghat is an unforgettable experience that you should not miss out at any cost. The temples near the ghat start the chants of the evening prayers as the bells start ringing, mixing with the chant to give an unworldly feeling.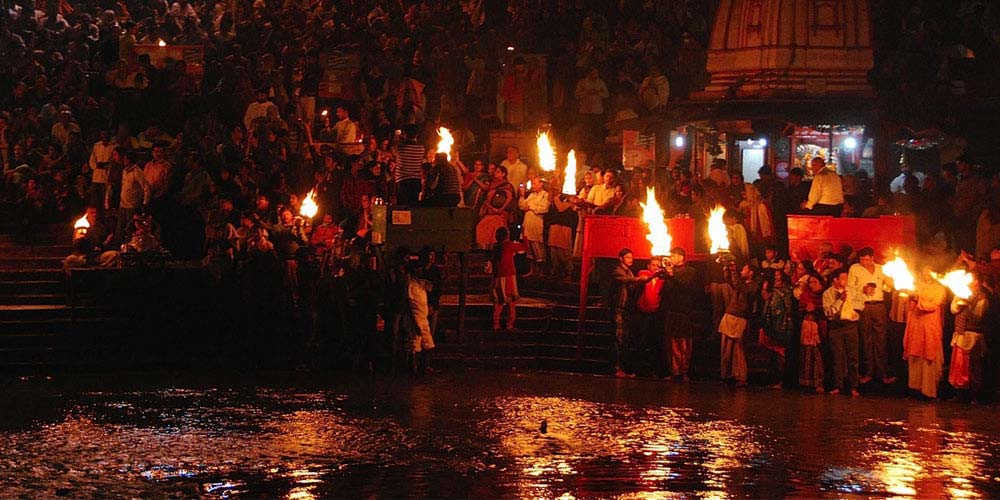 How to Reach here

The nearest airport to Pushkar is in Jaipur, which is 140 kilometers away. The airport is connected to major metropolitan cities like Kolkata, Delhi, Mumbai. Once you reach the airport, you can hire a cab to reach Pushkar.
This is not a great option for long-distance travelers. However, buses from Delhi to Ajmer and further to Pushkar are easily available. The Rajasthan State Road Transport Corporation runs deluxe and semi-deluxe buses (both air-conditioned and non-air-conditioned) connecting Ajmer to nearby cities and then transport you to Pushkar for a very nominal fare.
You will need to take a train to Ajmer and then take a 30-minute drive to Pushkar. The Ajmer train depot is well-connected with major Indian cities like Delhi, Mumbai, Jaipur, Lucknow, Kolkata, Bhopal, and Bangalore.
Get Enquiry Now

"If you would like to get in touch,
I would love to hear from you"